Hiking La Danta Salvaje in Costa Rica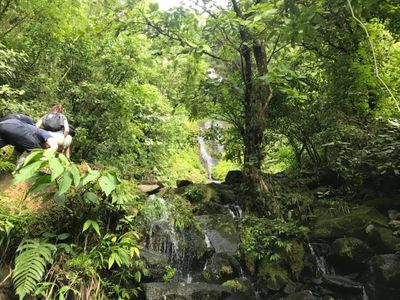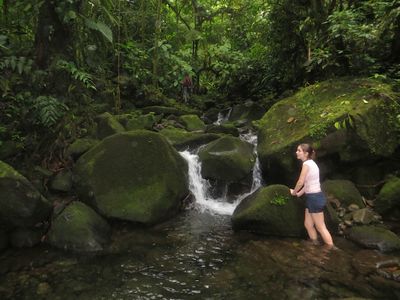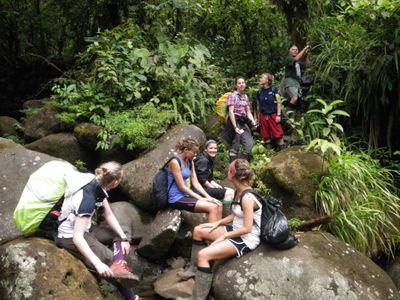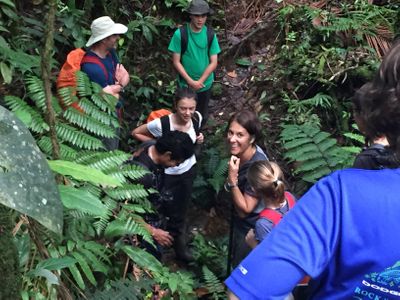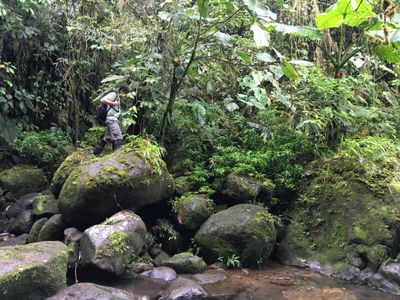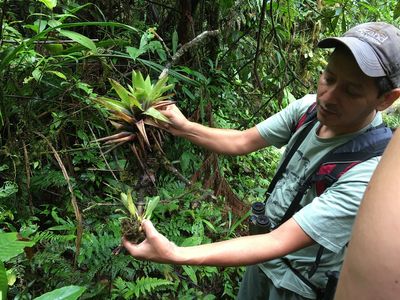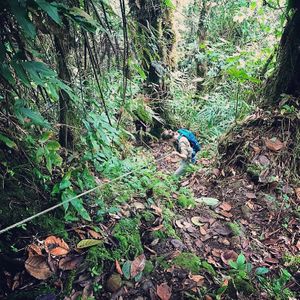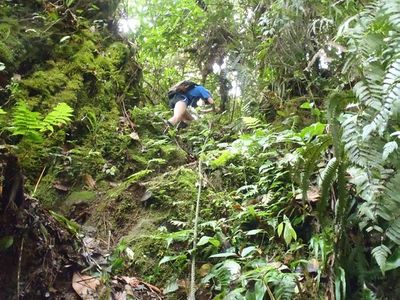 The hikes at La Danta Salvaje take you all over our sprawling rainforest reserve. The elevation changes take us through multiple eco-zones, which each have their own unique characteristics, flora, & fauna. The hikes at La Danta are intense, but manageable for those of at least moderate fitness. There are many elevation changes with plenty of up and down, as well as scrambling up riverbeds and rugged terrain.
We provide tall rubber boots for all guests and suggest that you bring tall hiking socks or wear breathable pants to avoid any rubbing of the boots against your calves. Some guests have preferred to use their own boots, which is fine, but make sure to bring a pair that can dry quickly and rise high enough to provide protection to the ankles.
We have professional guides leading every hike with extensive knowledge of the terrain, as well as the plants and animals. They add historical, cultural, and ecological context as they point out the delicate plants and animals along the way.
After days hiking the reserve, our goal is to instill in our guests a more tangible understanding of the importance of our conservation efforts in hopes of affecting long term positive change in their lives. Come play with us!