Costa Rican Ecotour Food & Lodging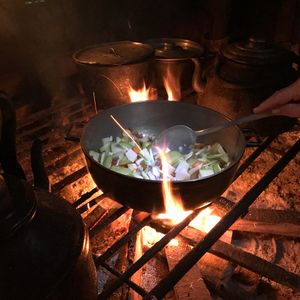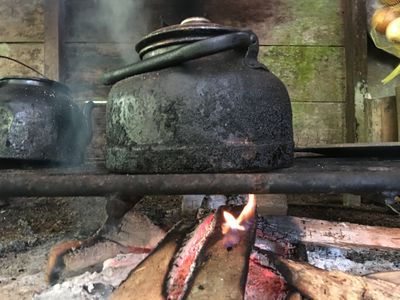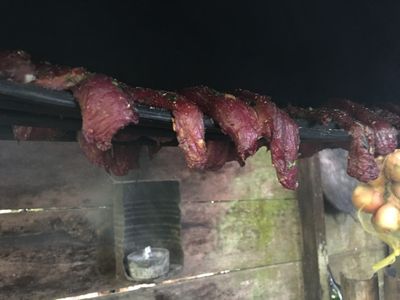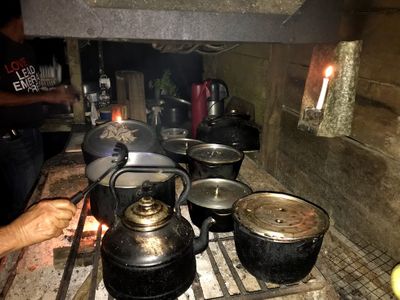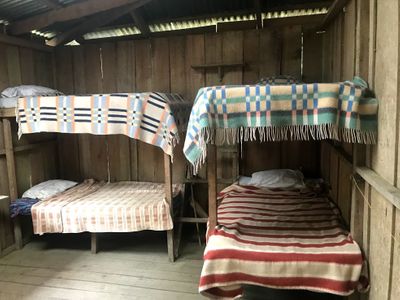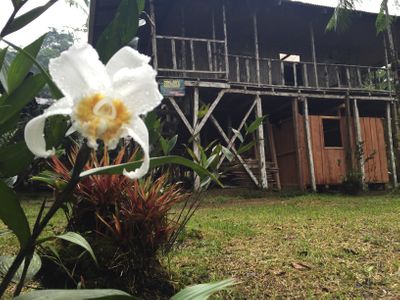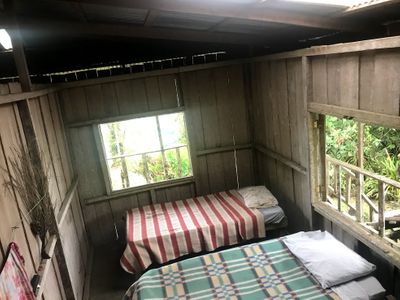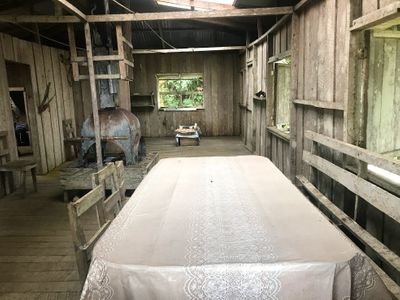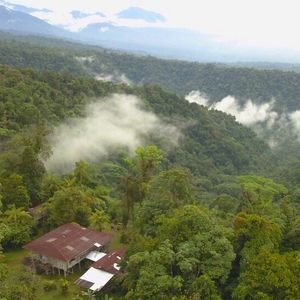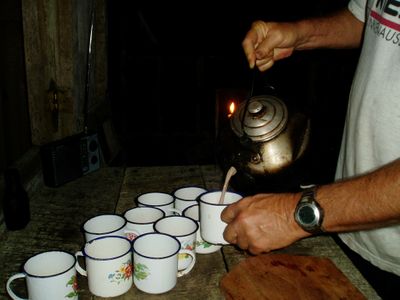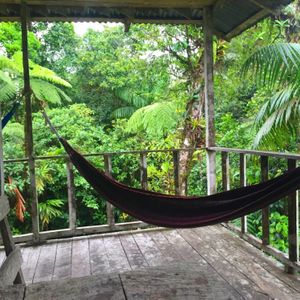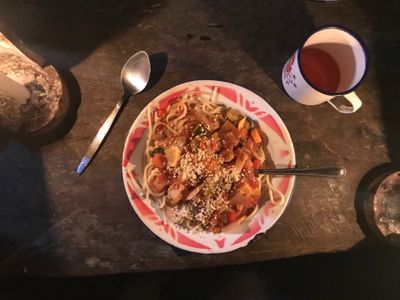 The lodge at La Danta consists of two main rooms upstairs - a main bedroom with 2 twin beds and the second bedroom has two sets of twin size bunk beds. There is an open living room with a fireplace and large dining table. Two extra bunk beds are off to the side of the large living room and a sink for washing up. We have hammocks along the outside balcony that surrounds the upstairs. On the ground floor there is an enclosed shower, space for washing boots & wood-carved washboard for cleaning clothes, a private toilet, & additional sink. The kitchen & dining area are separate but connected to the lodge. We have a full kitchen with a wood-burning stove & additional dining area. We have additional lodging with two additional rooms each with a full size bed and two bunk beds, additional sink & toilet, & enclosed shower.
As most guests will tell you, the food is one of the highlights of La Danta! We prepare all meals in an open kitchen with a wood-burning stove. We provide all meals & snacks with the ability to accommodate all special diets. Our staff is very friendly & many guests enjoy hanging out while we cook watching & taking pictures.