Costa Rican Rainforest Ecotour Adventures
We offer the Costa Rican rainforest adventure of a lifetime! Enjoy hiking through multiple rainforest eco-zones & swimming among the waterfalls while learning about the animals & beautiful ecosystem with experienced guides on our all-inclusive 4-day/3-night rainforest ecotours. Go truly off-the-grid on your next vacation in Costa Rica & come play with us on the La Danta Salvaje Rainforest Reserve!
Catarata La Danta Salvaje
Visit one of Costa Rica's tallest & most beautiful waterfalls & hike through multiple eco-zones on epic rainforest adventures into the heart of the Costa Rican rainforest!! La Danta Salvaje has many waterfalls, but the 150-meter waterfall centrally located inside the La Danta Salvaje reserve is a favorite spot for many of our guests. Catarata La Danta Salvaje is credited as one of Costa Rica's tallest waterfalls & is featured in the upcoming documentary 'Waterfall Hunters' which recently debuted at the Tribeca Film Festival. You'll hike to the top where several secluded swimming holes await & you can peer over the edge - if you dare! The giant waterfall feeds into the Rio Corinto which borders & flows into Braulio Carrillo National Parque.
One of the many friends of La Danta Salvaje shared with us this amazing footage taken on their recent trip with us - Wow! Catarata La Danta Salvaje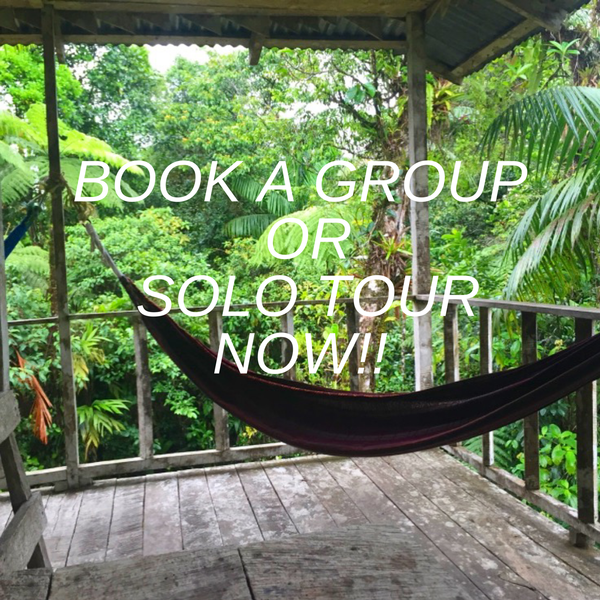 Testimonials
"I would recommend everyone that's spending some time in Costa Rica to do this 4-day trip!"
- Anna, Sweden
"We experienced what can only be described as magical."
- Jonny, United Kingdom
"It's my favorite place on Earth."
- Leonard, USA
"La Danta Salvaje is a really beautiful reserve with so much to explore."
- Maddepadde, Norway